Regular price
Sale price
$85.00
Unit price
per
Sale
Sold out
| | |
| --- | --- |
| Dimensions: | 1.4" H x 13.6" L x 11.3" W (5.95 lbs) 212 pages |
| Format: | Hardcover |
| Released: | September 28, 2021 |
| ISBN: | 9780847870585 |
View full details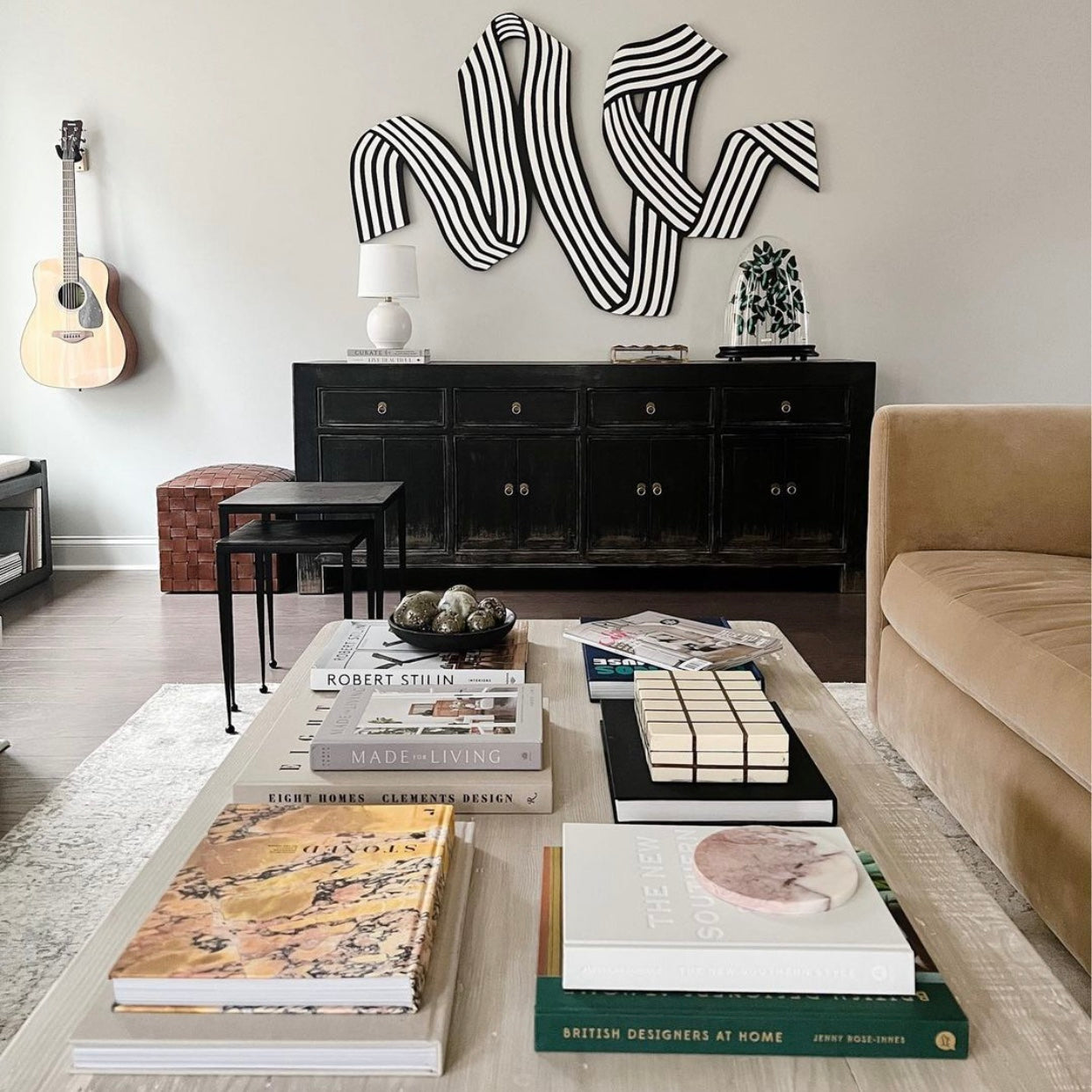 Shipping & Returns
Standard

For most orders, allow 3 to 5 business days for delivery. Orders $139+ ship free.

$8 

Express

For most orders, allow 1 to 2 business days for delivery.

$22 

Express International (Non-US)

For most orders, allow 1 to 5 business days for delivery.

$30 
Tired of boring, washed-out decor? Us too.

We've curated a collection of coffee table books that reflect your alternative style for a space as bold as you are.
Description
The mother-and-son founders of powerhouse interior design firm Clements Design have mastered interiors of a spare yet sumptuous sophistication mixed with California ease that are highly sought after by a star-studded clientele, including Ellen DeGeneres, Adam Levine, Bruno Mars, Kendall Jenner, and Jennifer Lawrence.

In their first book, Clements Design showcases eight outstanding residences that embody the Clements style: understated elegance, sensuous austerity, Zen-like simplicity, easy glamour, and grand intimacy. Clements creates rarefied environments that are ultra-luxurious but never pretentious. Instead, their pared-down rooms are remarkably cozy and relaxed due to the blend of natural materials, muted colors, and matte surfaces and textures, especially from wood, stone, and nubby textiles--perfect for the indoor-outdoor lifestyle of their clients. A Clements home is the perfect backdrop for jaw-dropping art collections that may include Picasso, Morandi, Warhol, and Twombly, and for entertaining in spacious, expansive rooms populated by Rick Owens daybeds, Prouvé chairs, Giacometti light fixtures, Asian sculptures, and Persian rugs in pale shades, all blended with exceptional antiques carefully placed about the spaces. Serenity reigns over all, filling the viewer with a peaceful calm that is priceless. Personal accounts of working with Clements Design and living in their interiors from, among others, Ellen DeGeneres and Adam Levine, complement the glorious photography.
Eight Houses: Clements Design
offers a simple life set in an environment of exceeding high style and taste.
Reviews from the community
★★★★★

I'm obsessed with all the books I've purchased from Blank Canvas Bookstore. I love getting compliments from my friends on all the crazy awesome books I've collected!

Ashley C.

★★★★★

Blank Canvas Bookstore is great. I love the variety of loud, bright decor.

Alejandro A.

★★★★☆

I unfortunately had an issue with my order but the person who resolved it was so helpful and nice!

Elizabeth M.